Vår strategi
| | Veckans | Daglig | Varje timme |
| --- | --- | --- | --- |
| Motstånd | 1.667 | 1.664 | 1.662 |
| Den stöder | 1.654 | 1.657 | 1.6595 |
Weekly
GBPUSD hit the support at 1.6560. We can expct a short term bounce on this level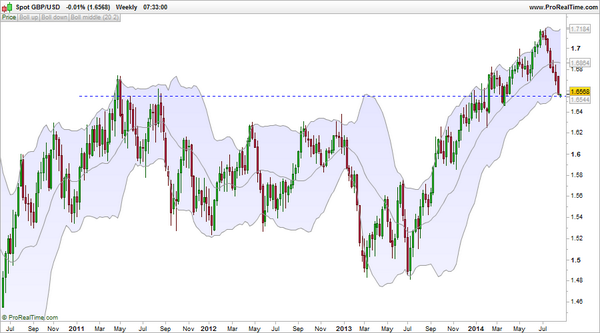 GBPUSD broke several supports and is on the lower Bollinger band. The price should consolidate on the level.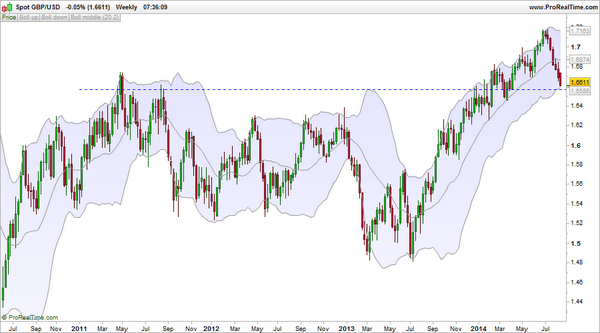 Monthly
GBPUSD hit a strong resistance at 1.7100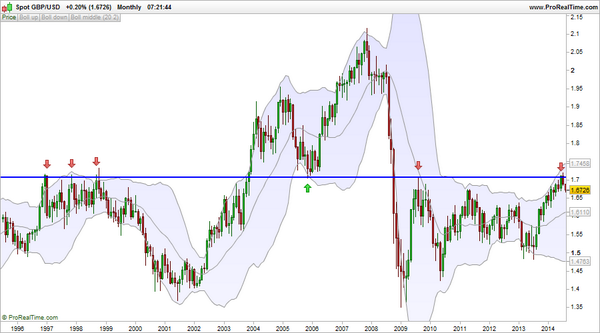 GBPUSD finally broke 1.7050 last month and made a higher high this month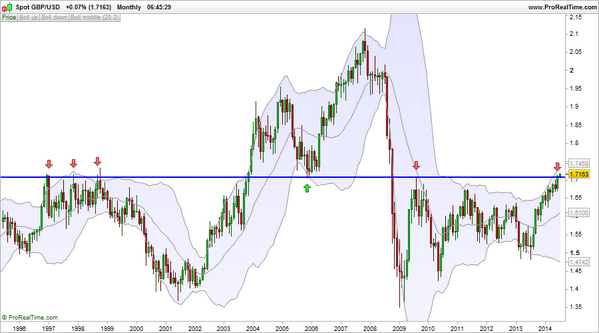 GBPUSD we ar below a very strong resistance at 1.7050. It won't break easily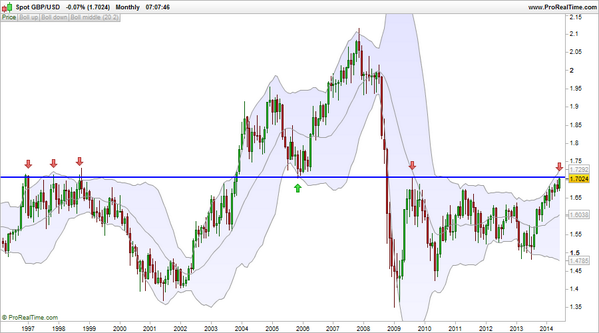 Prenumerera på våra varningar
Få gratis larm via e-post om den tekniska analysen är uppdaterade.
Varning: Vårt råd är endast informativ, bara återspeglar de vår syn på marknaden. De bygger på våra erfarenheter på Forex, kan vi inte hålla sanningen. Du ansvarar för användningen av dessa organ.