Nossa estratégia
| | Semanal | Dia | Horária |
| --- | --- | --- | --- |
| Resistências | 1.667 | 1.664 | 1.662 |
| Suporta | 1.654 | 1.657 | 1.6595 |
Hourly
GBPUSD returned below 1.6600 but it's still stuck in a large bullish channel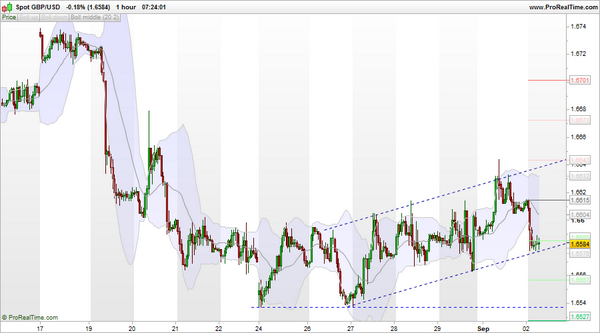 Weekly
GBPUSD hit the support at 1.6560. We can expct a short term bounce on this level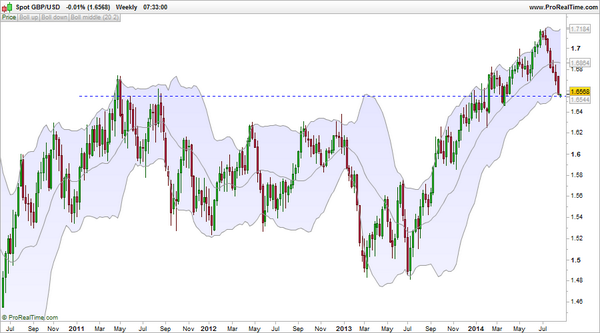 GBPUSD broke several supports and is on the lower Bollinger band. The price should consolidate on the level.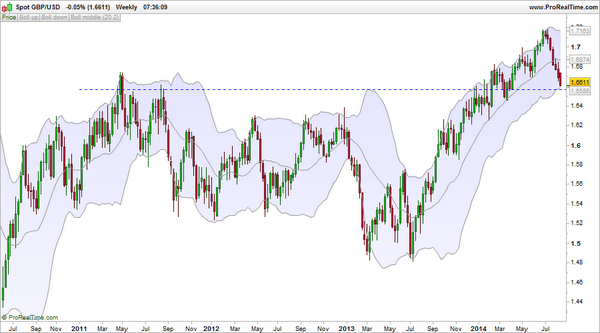 Monthly
GBPUSD hit a strong resistance at 1.7100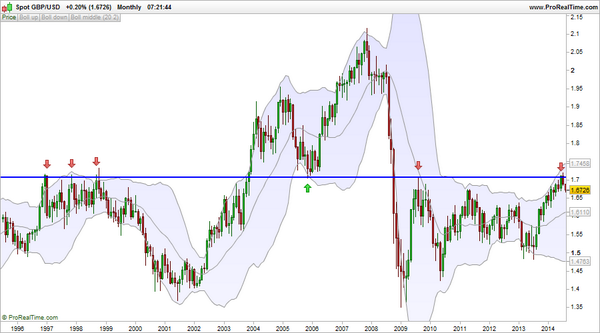 GBPUSD finally broke 1.7050 last month and made a higher high this month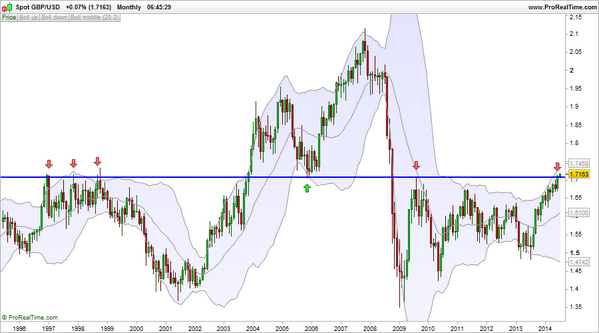 GBPUSD we ar below a very strong resistance at 1.7050. It won't break easily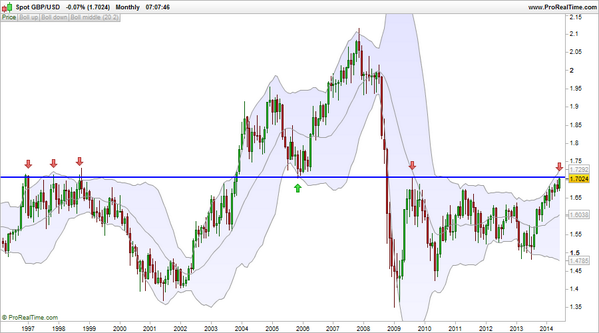 Subscreva os nossos alertas
Receber grátis avisos por e-mail quando a análise técnica são atualizados.
Aviso: Nosso conselho é apenas informativo, só reflete nossa visão de mercado. Eles são baseados em nossa experiência em Forex, não podemos deter a verdade. Você é responsável para a utilização desses conselhos.