Stratégiánk
| | Heti | Napi | Óránkénti |
| --- | --- | --- | --- |
| Ellenállások | 1.667 | 1.664 | 1.662 |
| Az alátámasztási | 1.654 | 1.657 | 1.6595 |
Weekly
GBPUSD hit the support at 1.6560. We can expct a short term bounce on this level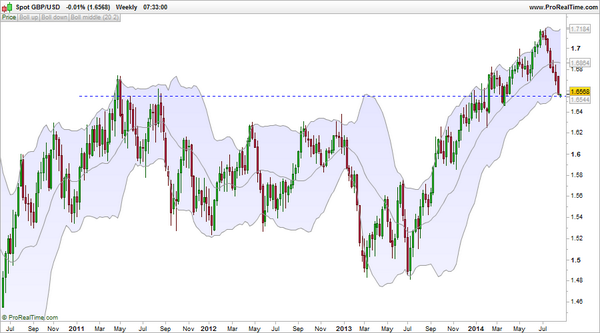 GBPUSD broke several supports and is on the lower Bollinger band. The price should consolidate on the level.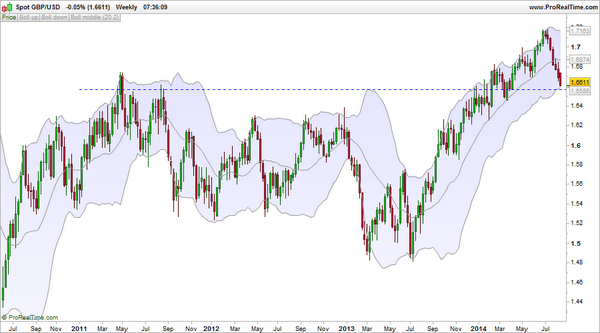 Monthly
GBPUSD hit a strong resistance at 1.7100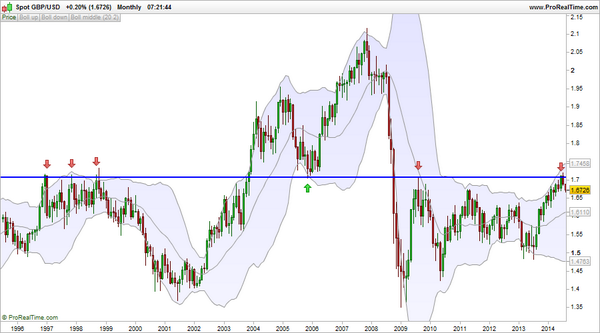 GBPUSD finally broke 1.7050 last month and made a higher high this month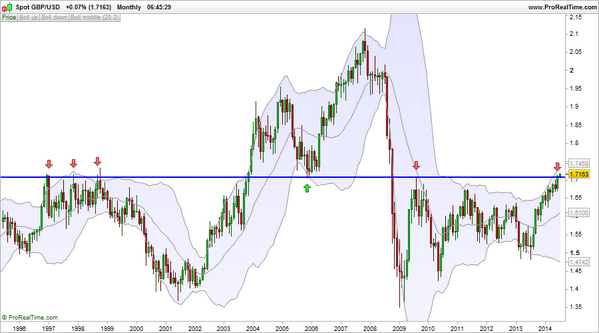 GBPUSD we ar below a very strong resistance at 1.7050. It won't break easily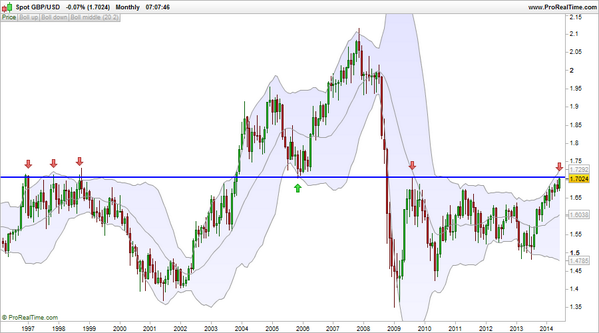 Iratkozzon fel a riasztások
Ingyenes e-mail riasztások, ha a technikai elemzés frissülnek.
Figyelmeztetés: A tanácsadás tájékoztató jellegűek, azok csak tükrözi víziója a piac. Ezek alapján a tapasztalataink a deviza, nem tudjuk tartani az igazságot. Ön a felelős az ilyen táblák.