Nuestra estrategia
| | Semanal | Diario | Hora |
| --- | --- | --- | --- |
| Resistencias | 1.667 | 1.664 | 1.662 |
| Soporte | 1.654 | 1.657 | 1.6595 |
Hourly
▲ Buy GBPUSD at 1.6615 stop 1.659 targets 1.6645 and 1.672
GBPUSD broke a short term resistance at 1.6600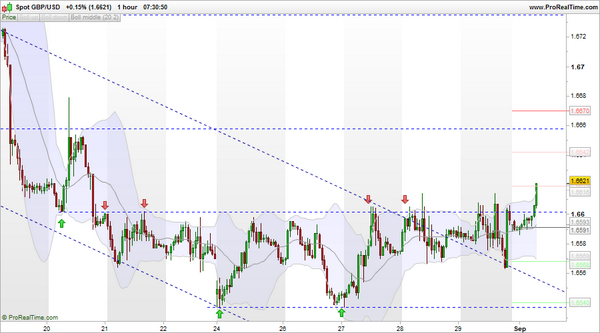 Weekly
GBPUSD hit the support at 1.6560. We can expct a short term bounce on this level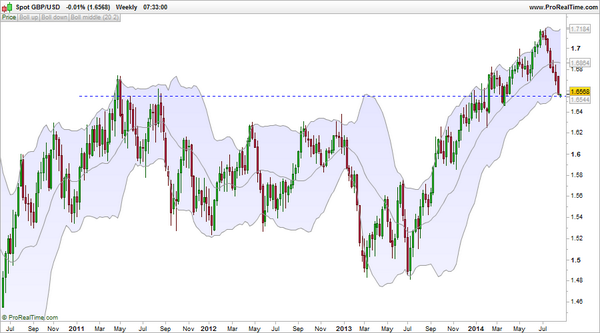 GBPUSD broke several supports and is on the lower Bollinger band. The price should consolidate on the level.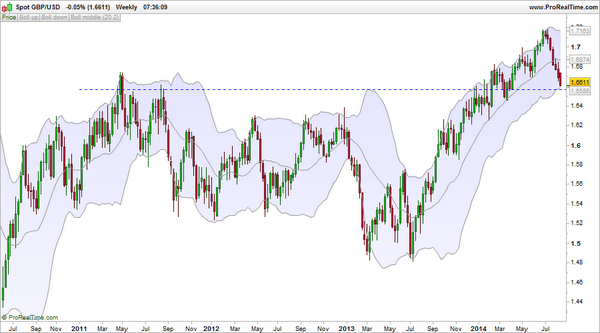 Monthly
GBPUSD hit a strong resistance at 1.7100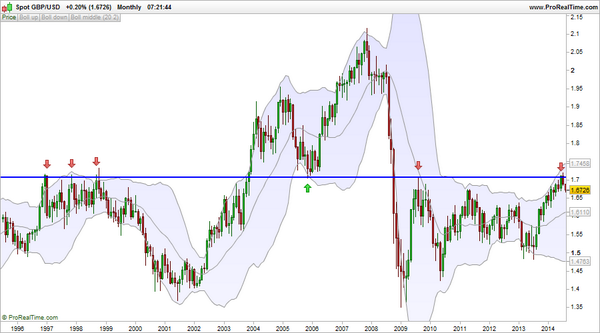 GBPUSD finally broke 1.7050 last month and made a higher high this month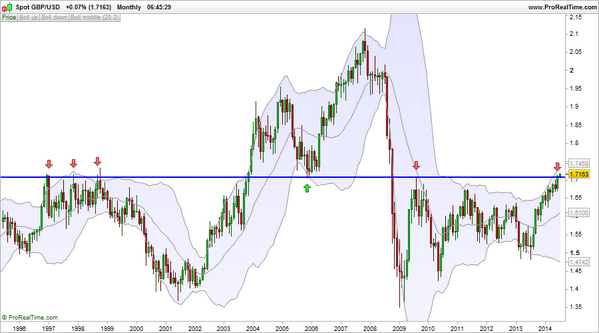 GBPUSD we ar below a very strong resistance at 1.7050. It won't break easily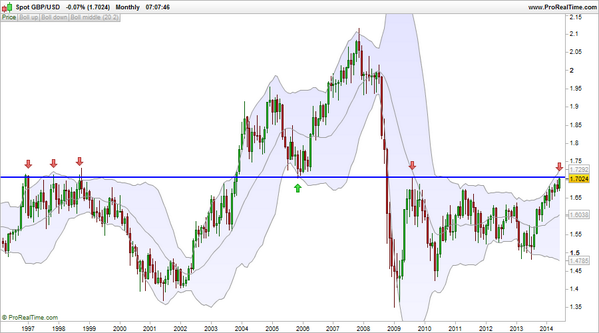 Suscríbete a nuestras alertas
Recibir alertas gratuitas por correo electrónico cuando el análisis técnico se actualizan.
Advertencia strong>: Nuestro consejo es sólo informativo, que sólo refleja nuestra visión del mercado. Están basados en nuestra experiencia en la divisa, no podemos sostener la verdad. Usted es responsable de la utilización de estos consejos.