Nuestra estrategia
| | Semanal | Diario | Hora |
| --- | --- | --- | --- |
| Resistencias | 1.417 | 1.4135 | 1.4105 |
| Soporte | 1.398 | 1.4025 | 1.406 |
Daily
EURAUD is in a strong downtrend. The price should continue to go down.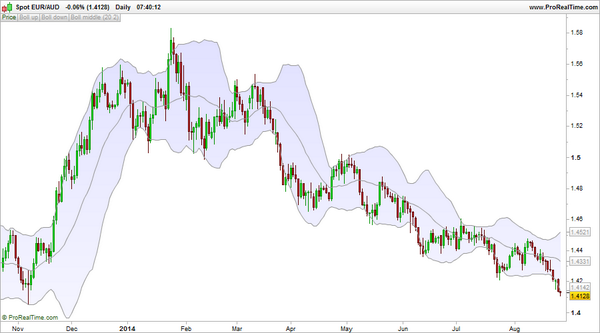 Weekly
EURAUD consolidates after breaking a support at 1.4440. EURAUD should continue its movement until 1.4000
Suscríbete a nuestras alertas
Recibir alertas gratuitas por correo electrónico cuando el análisis técnico se actualizan.
Advertencia strong>: Nuestro consejo es sólo informativo, que sólo refleja nuestra visión del mercado. Están basados en nuestra experiencia en la divisa, no podemos sostener la verdad. Usted es responsable de la utilización de estos consejos.