Our strategy
| | Weekly | Daily | Hourly |
| --- | --- | --- | --- |
| Resistances | 1.4365 | 1.4345 | 1.4315 |
| Supports | 1.421 | 1.4245 | 1.428 |
Daily
EURCAD broke an important support yesterday.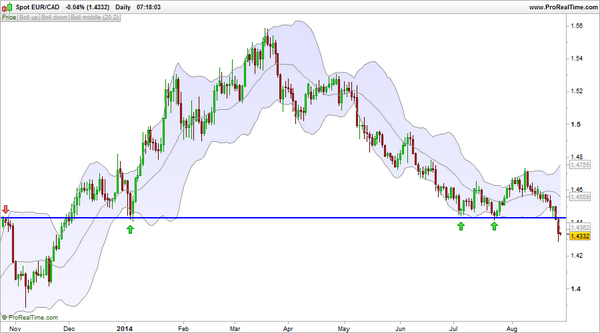 Subscribe to our alerts
Receive free alerts by email when technical analysis are updated.
Warning: Our advice is only informative, they only reflects our vision of the market. They are based on our experience on forex, we can not hold the truth. You are responsible for the use of such boards.