Unsere Strategie
| | Wöchentlich | Täglich | Stündlich |
| --- | --- | --- | --- |
| Resistenzen | 104.05 | 103.85 | 103.7 |
| Unterstützt | 103.15 | 103.35 | 103.45 |
Daily
USDJPY broke a resistance at 103.00. the pair may start a new medium term uptrend with 105.00 as target.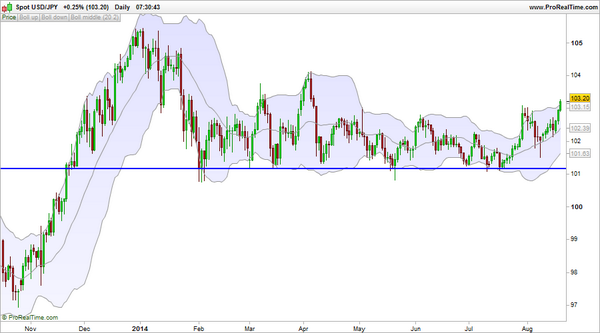 Weekly
USDJPY broke the resistance at 103.10. If the week close above this level we could have a new trend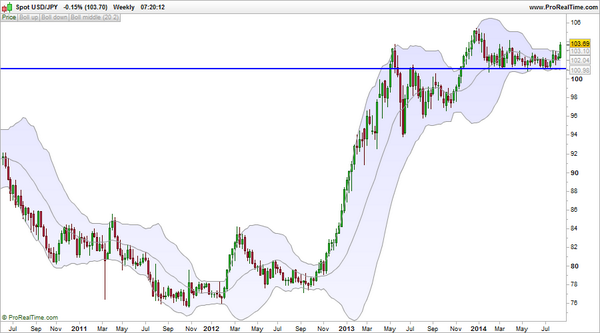 USDJPY consolidates above 101.10. The pair should stay in the range 101.10/103.10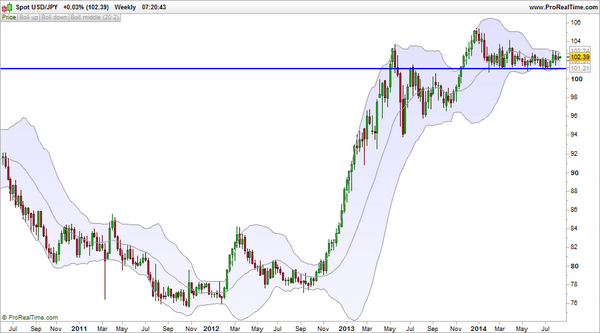 Abonnieren Sie unseren Warnungen
Benachrichtigung kostenlos per E-Mail, wenn die technische Analyse aktualisiert werden.
Warning: Unsere Beratung ist nur informativ, sie spiegelt nur unsere Vision des Marktes. Sie auf unseren Erfahrungen beruhen auf Forex, können wir die Wahrheit nicht. Sie sind verantwortlich für die Verwendung solcher Platten.