Unsere Strategie
| | Wöchentlich | Täglich | Stündlich |
| --- | --- | --- | --- |
| Resistenzen | 1.667 | 1.664 | 1.662 |
| Unterstützt | 1.654 | 1.657 | 1.6595 |
Hourly
▲ Buy GBPUSD at 1.6615 stop 1.659 targets 1.6645 and 1.672
GBPUSD broke a short term resistance at 1.6600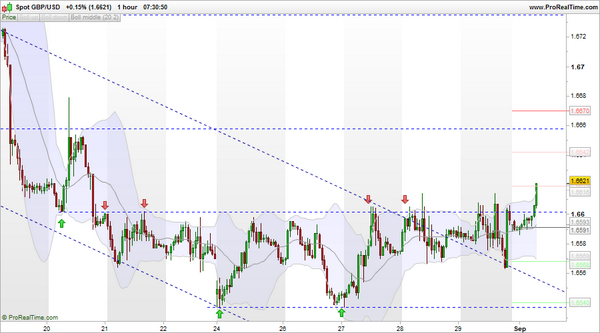 Weekly
GBPUSD hit the support at 1.6560. We can expct a short term bounce on this level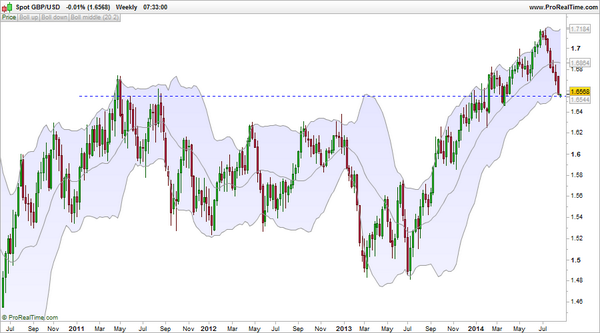 GBPUSD broke several supports and is on the lower Bollinger band. The price should consolidate on the level.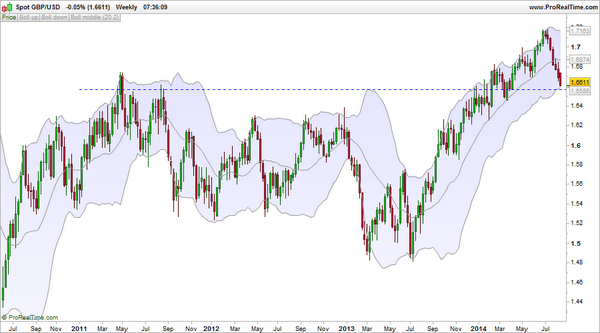 Monthly
GBPUSD hit a strong resistance at 1.7100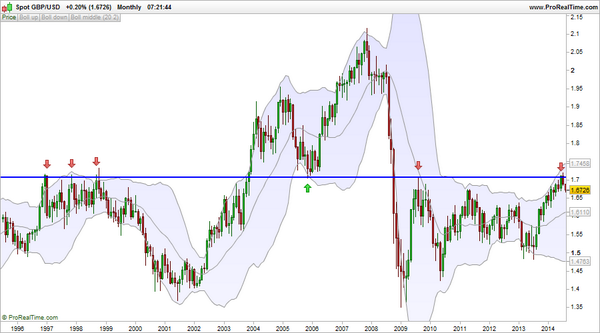 GBPUSD finally broke 1.7050 last month and made a higher high this month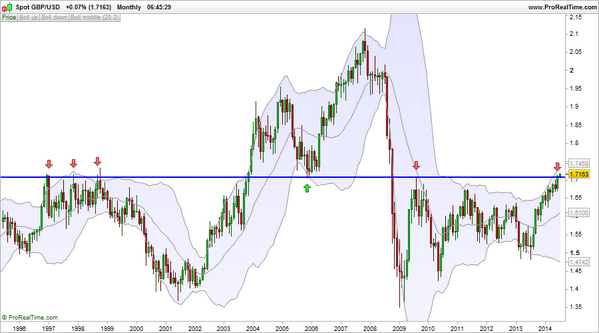 GBPUSD we ar below a very strong resistance at 1.7050. It won't break easily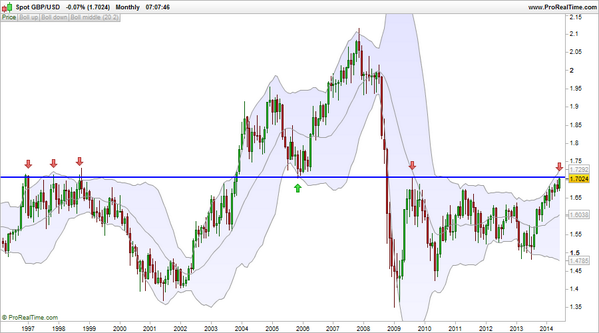 Abonnieren Sie unseren Warnungen
Benachrichtigung kostenlos per E-Mail, wenn die technische Analyse aktualisiert werden.
Warning: Unsere Beratung ist nur informativ, sie spiegelt nur unsere Vision des Marktes. Sie auf unseren Erfahrungen beruhen auf Forex, können wir die Wahrheit nicht. Sie sind verantwortlich für die Verwendung solcher Platten.