Unsere Strategie
| | Wöchentlich | Täglich | Stündlich |
| --- | --- | --- | --- |
| Resistenzen | 1.417 | 1.4135 | 1.4105 |
| Unterstützt | 1.398 | 1.4025 | 1.406 |
Hourly
▼ Sell EURAUD at 1.4080 stop 1.411 targets 1.4050 and 1.40
EURAUD is just below the resistance of a bearish channel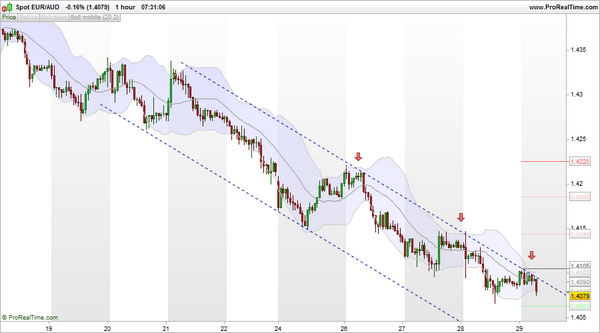 Daily
EURAUD is in a strong downtrend. The price should continue to go down.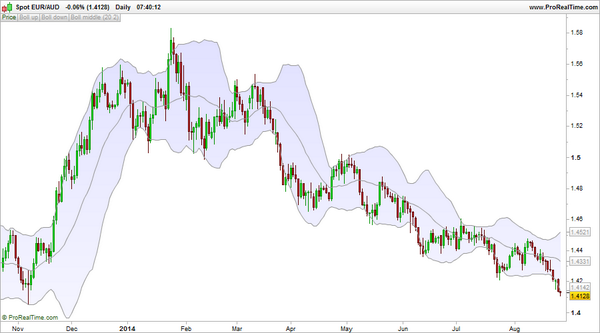 Weekly
EURAUD consolidates after breaking a support at 1.4440. EURAUD should continue its movement until 1.4000
Abonnieren Sie unseren Warnungen
Benachrichtigung kostenlos per E-Mail, wenn die technische Analyse aktualisiert werden.
Warning: Unsere Beratung ist nur informativ, sie spiegelt nur unsere Vision des Marktes. Sie auf unseren Erfahrungen beruhen auf Forex, können wir die Wahrheit nicht. Sie sind verantwortlich für die Verwendung solcher Platten.