La nostra estratègia
| | Setmanal | Diari | Cada hora |
| --- | --- | --- | --- |
| Resistències | 1.667 | 1.664 | 1.662 |
| Els suports | 1.654 | 1.657 | 1.6595 |
Weekly
GBPUSD hit the support at 1.6560. We can expct a short term bounce on this level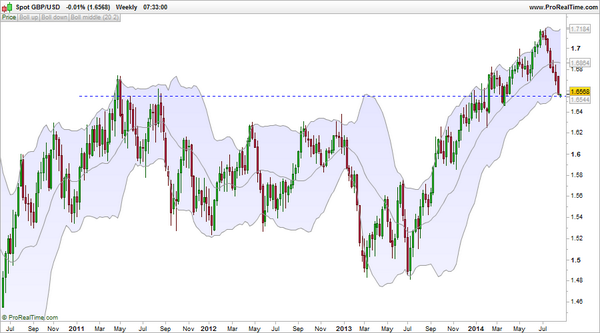 GBPUSD broke several supports and is on the lower Bollinger band. The price should consolidate on the level.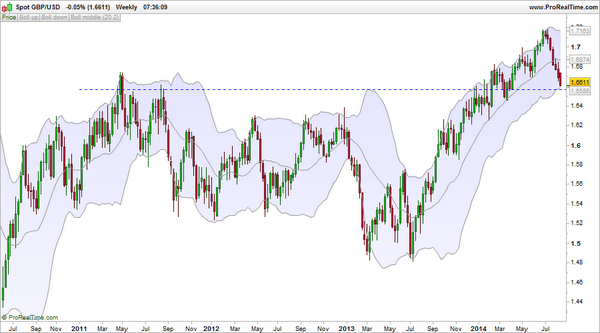 Monthly
GBPUSD hit a strong resistance at 1.7100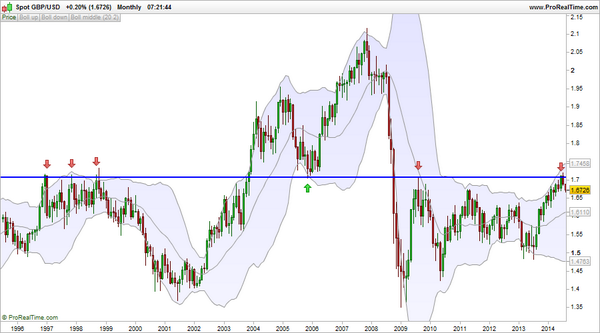 GBPUSD finally broke 1.7050 last month and made a higher high this month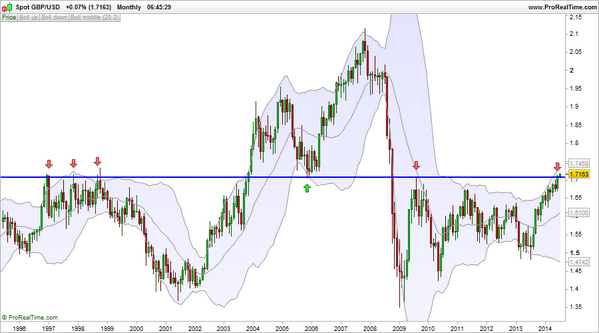 GBPUSD we ar below a very strong resistance at 1.7050. It won't break easily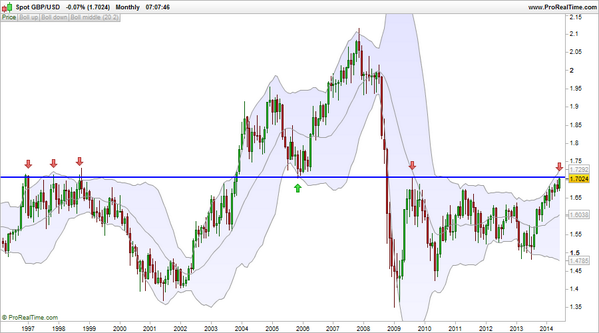 Subscriu-te a les nostres alertes
Rebre alertes gratuïtes per correu electrònic si l'anàlisi tècnica s'actualitzen.
Advertència: El nostre consell és només informatiu, només reflecteix la nostra visió del mercat. Es basen en la nostra experiència en Forex, no podem sostenir la veritat. Vostè és responsable de la utilització d'aquests consells.