La nostra estratègia
| | Setmanal | Diari | Cada hora |
| --- | --- | --- | --- |
| Resistències | 1.295 | 1.293 | 1.289 |
| Els suports | 1.2745 | 1.28 | 1.2865 |
Hourly
▼ Sell EURUSD at 1.2875 stop 1.2905 targets 1.2835 and 1.277
EURUSD consolidates after hitting a new 14 months low.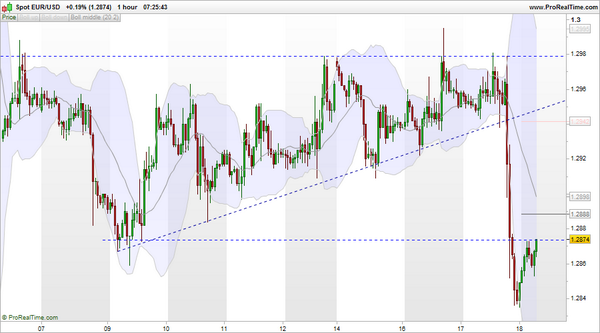 Weekly
EURUSD could find a support at 1.2750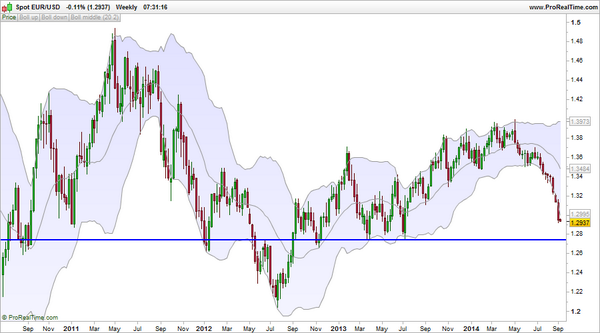 EURUSD should continue to drop until the support at 1.2750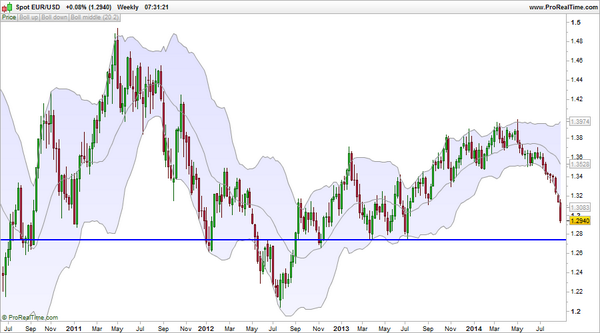 Subscriu-te a les nostres alertes
Rebre alertes gratuïtes per correu electrònic si l'anàlisi tècnica s'actualitzen.
Advertència: El nostre consell és només informatiu, només reflecteix la nostra visió del mercat. Es basen en la nostra experiència en Forex, no podem sostenir la veritat. Vostè és responsable de la utilització d'aquests consells.